Guest Services
From the instant guests arrive at Provident Bank Park to the moment they leave, a variety of Boulder Team Members work in tandem to make sure every customer has an enjoyable, meaningful and memorable experience!
Once you arrive at Provident Bank Park, you will be greeted by our Parking Staff. After parking your vehicle, our Ticket Sellers will present different seating options that fit your budget and preferred location. (We encourage purchasing tickets in advance to avoid long lines at the Box Office) As you make your way towards the front gates, our ticket takers will scan your ticket and grant you access inside "Americas Best New Ballpark". As you stroll the concourse, our ushers are accessible and knowledgeable of all things Boulders and stadium related. Ushers will assist you to your seat and remind you that they won't be far, should you need any further assistance. Lastly, front office personnel are available should you request a manager.
"We truly believe in providing a quality, positive, first-class experience for every customer who attends an event. Our customers are our Most Valuable Players at the ballpark," said Dave Schenkel, Stadium Operations Manager for the Boulders. "We will do whatever it takes to make sure our guests have a safe, enjoyable and memorable experience each and every time they visit Provident Bank Park"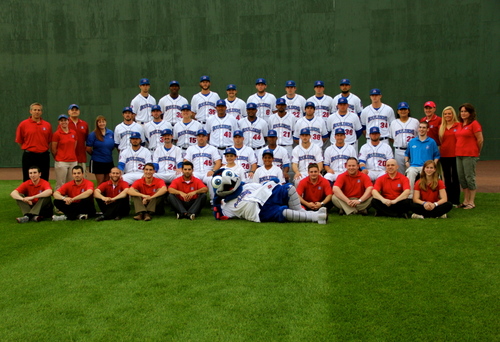 We welcome your feedback - please send us your questions and let us know what you think about the site. With your help, we can make the Rockland Boulders experience at Provident Bank Park better than ever!